About The Instructor
Jazmin Brooks, better known as London Elixir, is an accomplished entrepreneur from Columbus, Ohio - currently based in Atlanta. After graduating from The Ohio State University, London made a name for herself by producing music for a range of artists including That Girl Lay Lay, Ms. Jade, Xtassy of A&X, Dascha Polanco, Silento and more.
Her experiences as a music producer inspired her to become an author, introducing her new book "PTO: Prayed Time Off." In this Amazon Best Seller, London shares key moments from leaving her nine-to-five to become a full-time entrepreneur. A journey comprised of sacrifice, hard work, mental awareness and a leap of faith. She aimed to encourage people who want to pursue their passion full-time, but aren't sure of where to start and how to progress.
Now you can learn from someone who is just like you, based on an experience similar to yours.

Most of London's readers were inspired after completing the book and requested specific advice for their individual circumstances. This compelled London to create Benefits of PTO: An Interactive Experience. It started off in-person, but nationwide demand led to the creation of this online course - designed to help you put the concepts from the book into action! Additionally, London offers online one-on-one's to accompany the coursework.
About The Course


Do You:
Dread clocking in to a job you aren't passionate about?

Own (or aspire to own) your own business?

Want to strengthen your spirituality?

Desire to live in your true purpose but you may be unsure of what it is?
If you answered yes to any of the above questions, then this course is for you!
Course Benefits:
-Develop Your Business, Mindset and Faith!
-Connect Your Passion To Your Purpose!
-Learn Practical Ways To Prepare For Entrepreneurship!
-Flexible, Affordable, and Stress-Free Coursework!
More Perks:
PTO: Prayed Time Off

by Jazmin "London Elixir" Brooks (Reader's Favorite Awarded 5-Stars & Amazon Best Seller)

 - AudioBook and eBook included

Engaging visual, audio and print coursework designed to help you

put the concepts from the book into action

. (9-Week Course)

Schedule discounted one-on-one sessions with the author to discuss your specific situation as it relates to the coursework.
Join our Facebook community and expand your support system!
Certificate of Graduation after completion of the course.
Benefits of PTO: An Interactive Experience
This online course is a conversion from a successful 8-week In-Person Interactive Experience in Atlanta, GA.

R. Richardson
"This book has not only helped me find ways to transition to my purpose, but it's also help reconnect with my faith and spirituality. I urge everyone who picks up this book to read it more than once as you will gain more understanding every time. Also, sign up for the course that goes along with it! Trust me, you won't regret it!"

A. Marshall
"The author is amazing as she dives deep into her personal experiences showing her audience how faith has led her through some critical times as a young entrepreneur. If you are looking to find inspiration and empowerment this course will do just that. Many times we'll think we can do what we want and lean on our own understanding to get to our passions but this course tells us there is a better way. I also enjoyed the course that went along with it. It was truly thought out and created with genuine love because London is leading in her purpose and spreading her truth which is predestined to positively impacts others. You will not be disappointed in this course. Go buy it if you haven't!"

J. Willis
I love this book. It gave great scriptural reminders and the PTO experience was awesome! I did not want it to end. Throughout the experience you gain actual actionable steps you can take for yourself. This gave me great motivation which I was lacking at times and it inspired me. You just have to experience it for yourself to fully grasp the moment. An amazing anointing!!! I am honored I was able and called to be apart of this wonderful experience and spiritual re-centering towards my purpose!!!


Are there exams/quizzes in the coursework?
Absolutely not! This course was not created to be stressful. Life is the ultimate test, the course is here to help you navigate that.
How much time per week do I need to dedicate to this?
The actual course content each week won't take up more than an hour of your time to review. Living out the concepts you'll be learning is a lifestyle, not time based. You can dedicate as much or as little time as you want.
How many one-on-ones can I schedule?
The one-on-ones are a bonus, meaning they are not required. You have the option to sign up each week - so 9 total.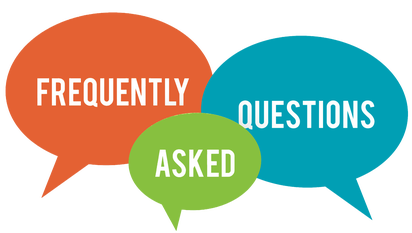 Check your inbox to confirm your subscription